As soon as Nexterra installed the gasification system at Heffley Creek, staff at the plywood plant faced a steep learning curve. They had to quickly understand how the new gasification system worked and how to run the plant.
The operation guide needed to include general information about gasification technology, safety and specific procedures, along with drawings and various materials provided by vendors.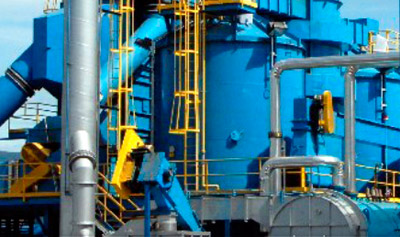 Before the plant had opened its doors, technical writing and documentation company Cyberscribe Solutions had produced an all-inclusive 155 page guide that provided the following information:
A detailed system overview.
Standard operating procedures.
Maintenance and emergency shutdown procedures.
Troubleshooting instructions.
Tolko Industries is a private, Canadian-owned forest products company that manufactures and markets specialty forest products to world markets. Tolko is a major producer and marketer of lumber, plywood, veneer, oriented strand board, and kraft papers.
As a step toward energy self-sufficiency, Tolko's Heffley Creek plant replaced a high-cost natural gas system used to heat water for conditioning logs and drying veneer with Nexterra's turnkey gasification energy system. The new system displaced approximately 235,000 GJ/year of natural gas.