Chequescribe software is distributed to financial institutions throughout Canada and the United States. Troy required written guides that referenced two distinct groups: credit union members and bank customers. Each group required customization to reflect two variations on English spelling.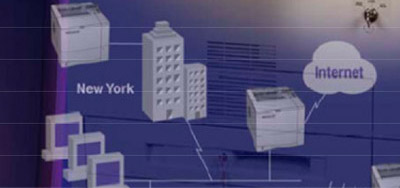 Using variable and conditional text, Vancouver content specialists Cyberscribe Solutions developed single-source content in FrameMaker, creating four guides from a single document. This ensured greater control over global changes within a single document, preventing discrepancies between versions and saving Troy considerable costs. This also resulted in a 75% cost reduction when the Canadian manuals were translated into French to meet federal bilingual requirements.
The resulting user guides feature eye-catching and user friendly tips in sidebars as well as custom designed icons to match the actual interface elements, to quickly and easily familiarize the end user.
Cyberscribe was asked to create and develop four separate publications. Each document was to be tailored to a broad range of end users: tellers, account managers, system admins and the IT staff responsible for installing the software in branches of financial institutions.