The training material was specifically for installation contractors and needed to cover all aspects of the installation process, including mounting the touch panel control interface, wiring of the thermostat, setting the zones, pumps, valves and temperatures, and programming the schedules for the system.
The training process needed to be comprehensive, concise and clear, for an audience that is mechanically inclined but unfamiliar with the product and its installation process.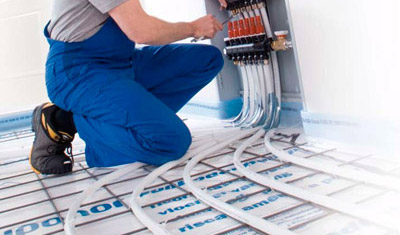 Vancouver technical writing company Cyberscribe Solutions developed and produced a combination of Flash animation training and self-running software demos to meet the needs of both the trainers and trainees, as well as printed classroom-type material, complete with tests, training modules and quick reference material.
The training materials developed by Cyberscribe covered the following topics:
Hardware (38 components)
Wiring
System setup and commissioning.
Setting schedules and zones.
Radiant heating requirements.
When Uponor developed their new Climate Control NetworkTM system for residential radiant heating, they needed to provide their installation contractors with training materials to guide them through the installation process. Cyberscribe was tasked with developing these materials.